Customer satisfaction is our highest company principle.
Arnold Hofer was self-employed for about 14 years, before he moved to Kronshagen with the new company in 1972. From that time on, we are in service for you. In 1987 a private limited company (GmbH) withe five shareholders was founded after an exhaustive renovation of the whole company. Extensively investements made sure that state of technology of our company was always state-of-the-art to fulfill all requierements of a modern and high-quality lacquering.
Our quality standard is supported by a quality assurance system. We are DIN-certified: DIN ISO 9001. We are proud, that we have been one team since 1988, lead by our master lacquerer and general manager Rainer Paulsen. He has been our managing partner since 2007.
Our employees regularly take part in tranining courses of varnish manufacturers. We attach great importance to that.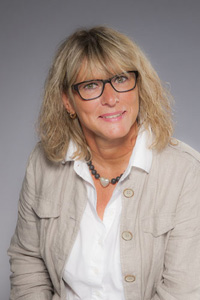 Birgit Paulsen
Commercial clerk
Rainer Paulsen
Executive Partner