We are working according to the guidelines of the automobile manufacturers
All autobody works are done in our 400 square metres big body shop, which is equipped according to the newest technical requirements of the automobile manufacturers. All works also take place according to the guidelines of the automobile manufacturers using original parts.
Mostly a timely smash repair is recommended. Used spare parts will be recycled and reused on demand, to keep the repairing charges low, espacially at old cars.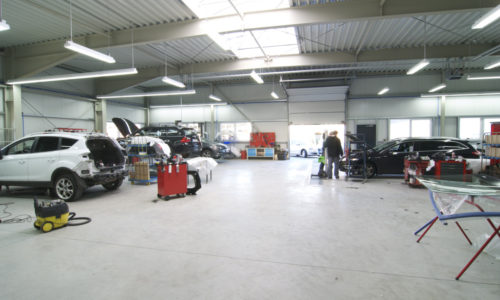 Certified accident-service with our partner Autohaus Seefluth
The car dealer Autohaus Seefluth has been awarded a high expertise in "accident-service" by becoming certified. For this reason Autohaus Seefluth counts to the elite of VW-partners in Germany, because only few companies get this award.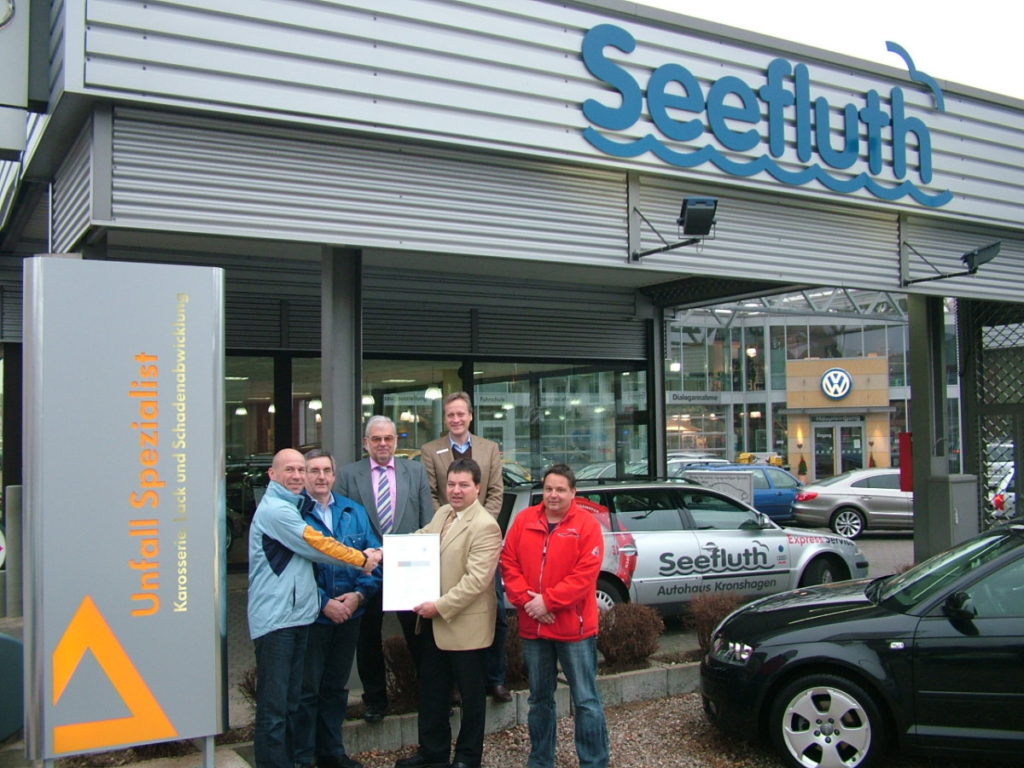 Only few VW-partners get this award as an accident-expert in Germany. So Autohaus Seefluth belongs to a small exquisite circle – to the elite in the autobody and lacquer business. 250 of 2500 VW-partners have been awarded in Germany up to the end of the year. Previously unique in Kiel.
We have invested much into the special equipment of the repair shop and the lacquer center. "The long lasting training of our employees and the continual adjustment to technical changes lead us to success", said Tim Seefluth and Rainer Paulsen, business manager of Hofer Karosserie + Lack.
Customer can identify "Volkswagen accident-experts" like the Autohaus Seefluth by a pylon with a distinctive orange colored triangle (see photo above). Autohaus Seefluth in Kronshagen provides for its customers a special service package that is orientated on smash repair, as a certified accident expert. The service includes fast help on site – inclusive breakdown service and replacement vehicle -, professional repair and support with the handling of all formalities, according to the high standards of Volkswagen.
What characterieses an accident expert? Much know-how is necessary. The VW accident expert carries out everything, from small repairs to heavy accident damages, including lacqueruing. We use the latest techniques for autobody and lacquer-works, according to the strict manufacturer's specifications. We exclusively use original parts, to ensure security, highest functionality and manufacturer warranty. The visual appearance stays of course the same in its original quality.
A high quality repair guarantees the conservation of your car value and ensures highest road safety. The customer can be sure, that our compnay has got well trained employees and the necessary high-tech repair shop for lacquering and autobody works at hand. This also includes the necessary know-how for alternative repair methods to repair small damages. Advantage: These alternative procedures to repair small damages are much cheaper.
Steps of a qualified accident repair
The single steps
Here you can see all the necessary steps of a complete repair of a VW T5, from autobody repair to lacquering. The car was brought to us after an accident and left our house fully recovered.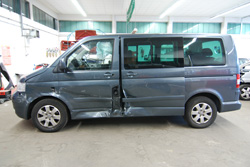 A VW T5 was heavily damaged on the left side in an accident. We were ordered to pick up and repair the car completely by our partner, Autohaus Seefluth.
Measure of damages and ordering of original parts.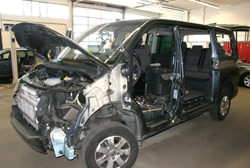 All damaged parts will be demounted and checked.
Supporting autobody parts will be detached.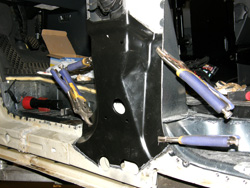 Adjustment of reinforcement plates according to manufacturer specifications.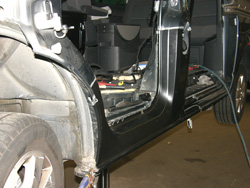 Adjustment of outer sill beam.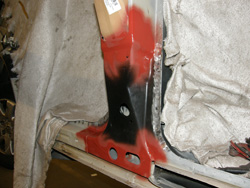 Welded reinforcement plate will be grounded and conserved.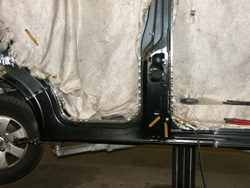 Welding of original parts with water-cooled spot welding gun.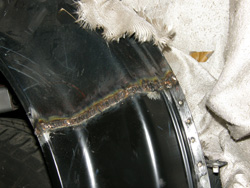 Welding with MIC soldering method.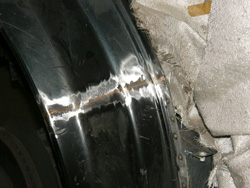 Grinding and cleaning the welded joints.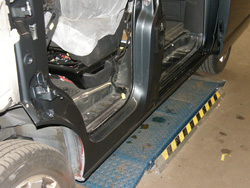 Supporting parts after completion of lacquering.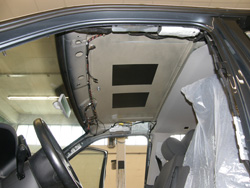 Renewal of head airbag and ceiling.
Repair of underbody parts.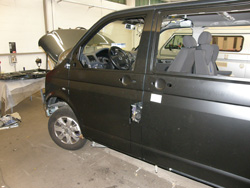 Installation of autobody parts and controlling the clearing.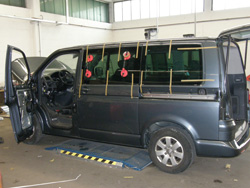 Installation of vitrification using high class two-component adhesive.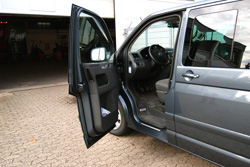 Renewal of steering and steering gear.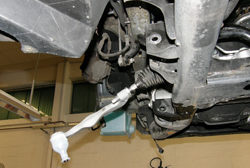 Renewal of steering and steering gear.
Final inner and outer cleaning of the car.
Repairs are done. The car will be taken to our partner, for the customer to pick it up.